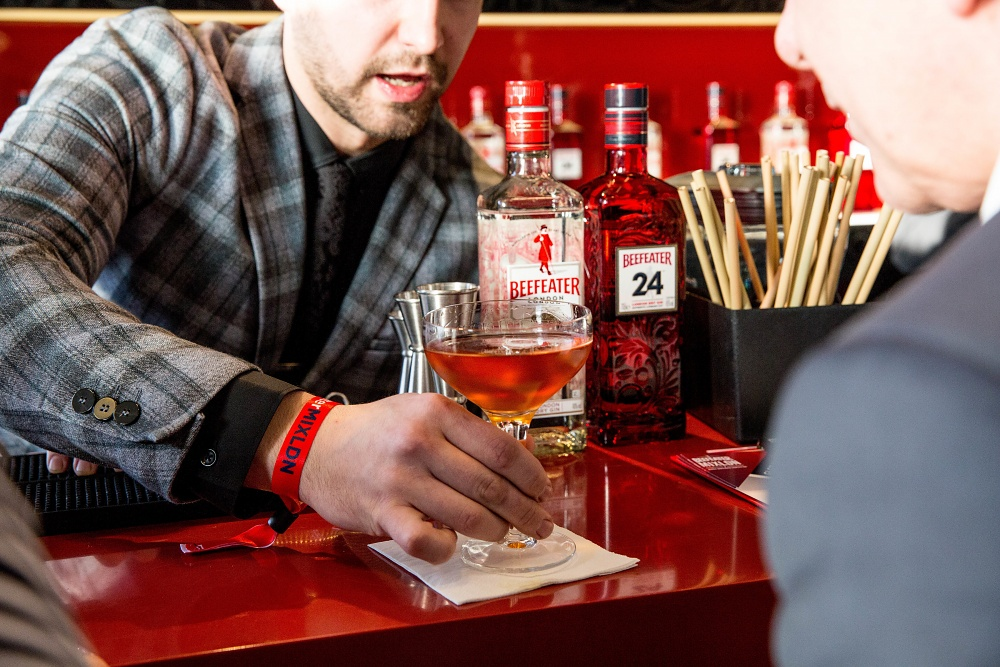 The winners of the Beefeater MIXLDN national rounds have gathered as a tradition now in the birthplace of the Beefeater gin, in London where the judges have picked not merely the best bartender, but also did the participants learn something new about the history and manufacturing process of the legendary Beefeater gin in the very heart where this beverage has been produced since as early as 1820. Within an event stretching as long as 5 days, all participants had the chance to view an exhibition with Desmond Payne, the master distiller, familiarizing themselves with all stages of production right in the heart of the Beefeater Distillery, attending a great deal of gripping lectures, making their own hand-made T-shirts with an original sticker and obviously they tasted some quality gin. They were among the first to taste the entirely new Borrough Reserve edition paired with cheese and some fruits!
The competition part of the trip was not any less impressive. The bartenders completed 5 engaging disciplines instructing them to come up with various compelling drinks using Beefeater as one of the main ingredients. Out of 30 participants, the judges picked the best 8 to proceed to the grand finale. Those who made it there came from Bulgaria, Norway, Poland, USA, Canada, the United Kingdom, Hongkong & Macao and last but not least Miroslav Telehanič representing Slovakia. The finale that absolutely kept everyone in suspense till the very end, resulted in Maxim Schulte currently working in Asia becoming the absolute winner with his drink Stack of Fortune.
The whole competition for Miro Telehanič was definitely a great experience worth remembering for many years to come. "That was an exhausting run with a lot of new experiences and contacts. The world just got a little bigger for me, I found a myriad of new inspirations, but most of all I had a blast. The schedule was precisely managed, on the dot which I liked and appreciated a lot and it was awesome. Even though I have not attended a great deal of competitions so far, I believe that this finale may easily qualify as one of the best ones in the world. It was a once-in-a-lifetime experience and there is definitely a lot worth fighting for!," as our successful bartender evaluated the Beefeater MIXLDN grand finale.