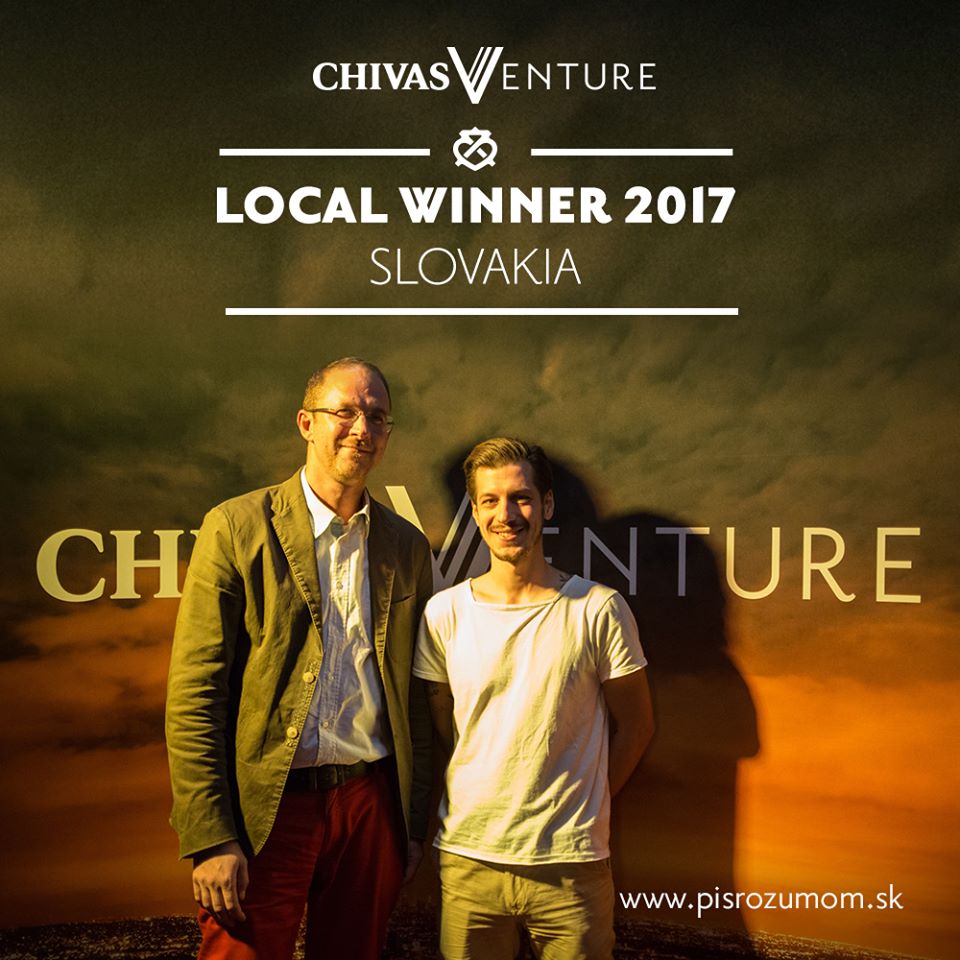 As early as in May in Amsterdam will the global finale of the competition Chivas VENTURE be held, where the winners of all local rounds will have the chance to present the success stories of their business projects with social influence. However the winner of the Slovak round last December became Dušan Baranec with his Project VisualReading, he decided to step down due to personal issues. The jury then chose a new winner who is going to take the reins and represent Slovakia in the global finale which became the Project Ecoheart represented by Štefan Maceják and Roman Kovács engaged in the production of environmentally friendly toothbrushes made from bamboo wood. As the Chivas Regal Brand Manager Matúš Kollár being in charge of the competition ChivasVenture put in his two cents: "The projects shortlisted in the Slovak finale have convinced us that Slovakia is also a place where great ideas are born with businessmen not selfishly thinking of themselves only, but also keeping the benefits of the whole society in mind. The Ecoheart Team is a remarkable example that springs to mind here. We are absolutely positive that this project possesses a great potential which has all what it takes to make it in the tough international competition."                                                                                                                             
Helping people as the original idea
Ecoheart was originally supposed to be a non-profit organization with the clear goal of raising money for those who would put their noses to the grindstone to make their neighborhood nicer, alternately for those to give a hand to the less fortunate. Only later did their flagship product become the toothbrush manufacturing. "A toothbrush has become a kind of symbol for us, a symbol that goes well with our lifestyle. We spend some time with it at least twice a day. The moment we start cleaning our teeth with it in the morning or before going to bed, we have the time to stop for a moment and think. And that thinking materializes in our inspiring others where we are basically headed into the future," as the founders of the Ecoheart Project clarify.
The manufacturing of environmentally friendly toothbrushes from bamboo is more complicated than it may seem at first sight. Since new machines are set by default to produce toothbrushes from plastic, the traditional machines from 1969 had to be brought back to life. Ecoheart's long term ambition among others is to breathe new life into toothbrush manufacturing in Slovakia by opening a an open house brush manufacturing plant accessible to everyone keen on taking a glance at a piece of living history. The intention is to turn the plant into a listed workshop ready to provide even handicapped citizens with employment.
 The objective is to inspire others, too
Ecoheart – being pretty self-explanatory – has been an ecological initiative from the very beginning aiming at long-term sustainability and zero-waste. The project goes all out to achieve a process in which the toothbrushes will be made durable using coconut oil and the raw material will come from salvage or repurposed or otherwise damaged wood such as oak, nut or ash wood. Their ambition is to help on all fronts namely 10 % of the toothbrush revenue is to support non-profit projects which organize public events. The toothbrushes have already reached refugees and children in Rwanda."There are a plethora of companies engaged in the given issues, but currently we have knowledge of none which addresses as many issues simultaneously as we do. We intend to address the given issues in their complexities and become a leader in motivating others to achieve positive corporate and social changes," the founders added.
Current information on the competition Chivas VENTURE is available on the webpage, on the Chivas Regal Facebook page or the YouTube channel.