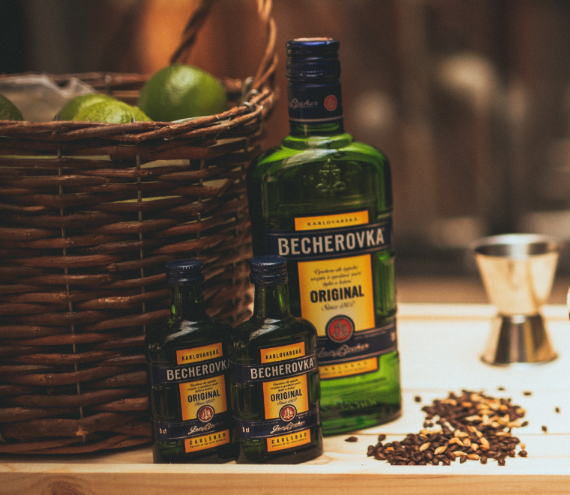 A shot of Becherovka is an inevitable part of every celebration, whether it is with your family or friends. Slovaks have been enjoying it neat, ice cold or as an ingredient in cocktails since time immemorial.
Despite the 210-year-old tradition Becherovka looks back on, it prides itself on having all the attributes of a modern brand – it successfully deploys influencers in campaigns, appearing online is second nature for it and it has had its first Slovak brand ambassador for the better part of a year.
"Reaching the milestone of the millionth liter of Becherovka sold is a nice example of a quality product and the tradition it is being produced with being still important to this day. Young people can certainly appreciate when something is made with passion and passion is the core of everything we do at Becherovka, " Zuzana Benková, the brand manager at Pernod Ricard Slovakia weighing in, the company acting as the importer of the herbs bitter on the Slovak market.
More than a million liters sold in Slovakia is not the only reason that calls for a celebration – this summer is marked by the 50th anniversary of mixing the legendary cocktail Beton. Do get carried away by a classic with a hint of modernity ready to be enjoyed in 5 unprecedented variations in the Becher Beton Bar. Delve into the fascinating world of Becherovka and explore it to the fullest!