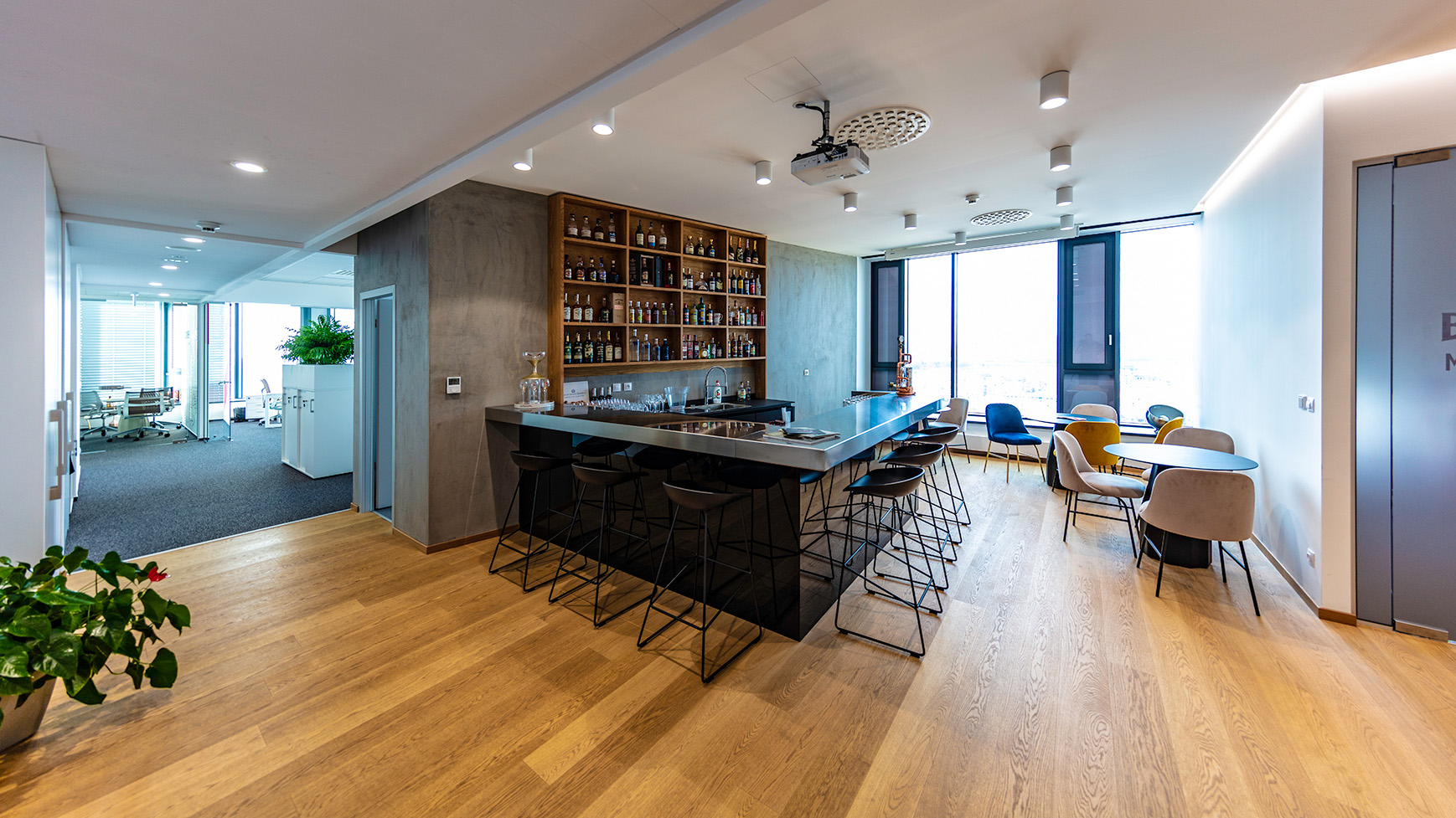 Pernod Ricard Slovakia underwent a great deal of significant changes just before the end of the year – besides recording a continuous business growth, it is also moving to new premises. So staffers definitely have a reason to enjoy a new office space in an exclusive  neighborhood of town. And we are not merely talking about run-of-the-mill office space.
If you want to fly, you must aim high – there you go with the headline of the new, cutting-edge Twin City Tower with a copper evoking lining. The design reflects the heritage of the former industrial plant and a cable production factory, the spiraling figure, though hides the latest state-of-the-art technology which provides an ideal environment to work. And that is the exact premises at the Továrenská St. in Bratislava, developed in cooperation with a leading British design studio John Robertson Architects, HB Reavis and partner studios such as CEPM and Siebert + Talaš, where Pernod Ricard Slovakia, the prominent supplier and producer of spirits is based on.
The company has gone all out to make the working environment for all its employees feel like home – better yet, even more so, if that's even possible. Apart from the fact, that employees are going to have much more space, they are offered new offices with all their comforts and the latest technology which obviously makes Pernod Ricard Slovakia an even more attractive employer.
"We are talking about almost twice as much office space as opposed to our previous one. As a nice addition, we have a bar now with stools and everything that goes with it right behind the reception with an amazing view on downtown Bratislava from the 21st floor.", as Erik Čížek, the Pernod Ricard Slovakia CEO weighed in.
All offices are equipped with brand-new, top-of-the-line furniture and all departments have their big enough office space with loads of natural light and open air with plants and trees. Conference rooms and conference call offices are also a great addition making the premises more comfortable for everyday work – it is an open office after all. It all circles back to openness, transparency and environmental protection, the cornerstones of Pernod Ricard Slovakia